As a postscript to my book 100 Cartoons from Le Chat Noir, here are some illustrations by Théophile Steinlen, one of the paper's more prolific artists. That is, by the way, his art on the cover.
A brief bio from the book: Steinlen, Théophile Alexandre (1859-1923): Born in Lausanne, Switzerland. Contributed to Le Rire, Gil Blas, Les Temps nouveaux, Croquis; drew the cover for the first issue of L'Assiette au beurre. Illustrated books by Jehan Rictus, Pyotr Kropotkin, Sébastien Faure, Aristide Bruant, Anatole France. Staunch anarchist, painted many scenes of the poor. Specialized in drawings (and sculptures) of cats; best remembered today for his 1896 poster for the Chat Noir tour. 
In 1903, he illustrated Les Soliloques du Pauvre, by Gabriel Randon, better known as Jehan Rictus (or Jehan-Rictus, as he sometimes spelled it). The book is a series of bitter poems in Parisian slang, the reflections of a homeless man as he roams the streets at night. Randon drew from his own experience; he'd had some rough times.
Steinlen drew no fewer than 110 illustrations, both full-page and spot, making the book almost a graphic novel. Most depict the narrator, a gaunt figure in a top hat, modeled on Randon. Steinlen abandoned his usual pen and ink for crayon, giving the whole book an air of smoky gloom.
Here are some examples, scanned from a 1921 edition by Eugène Rey.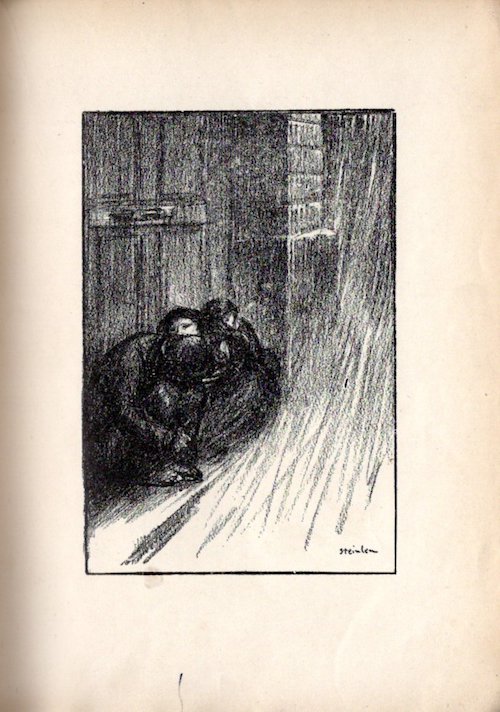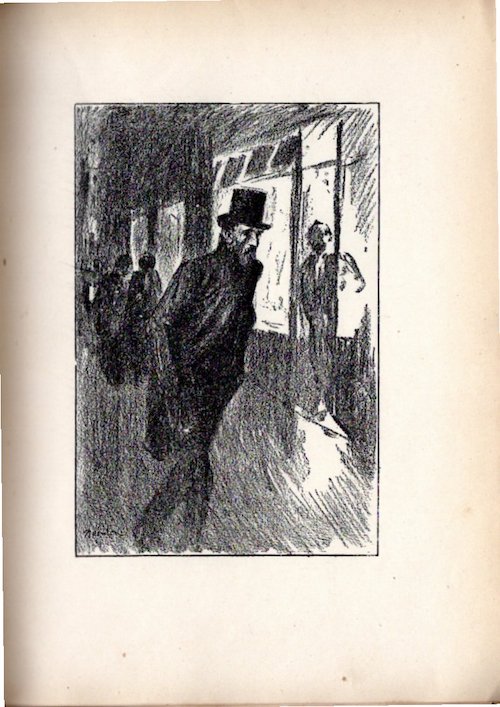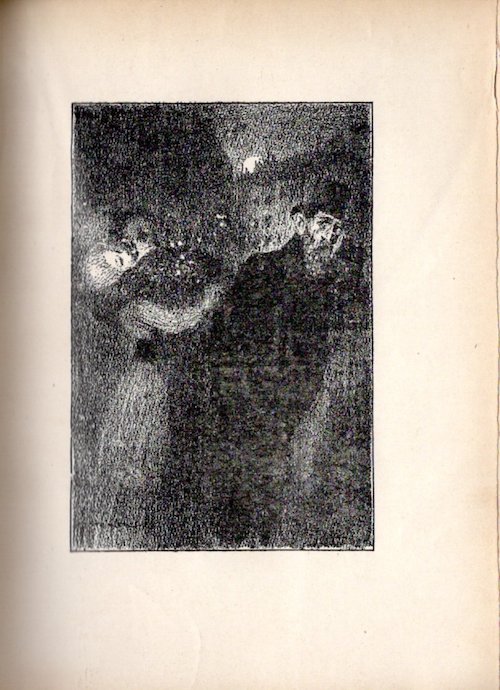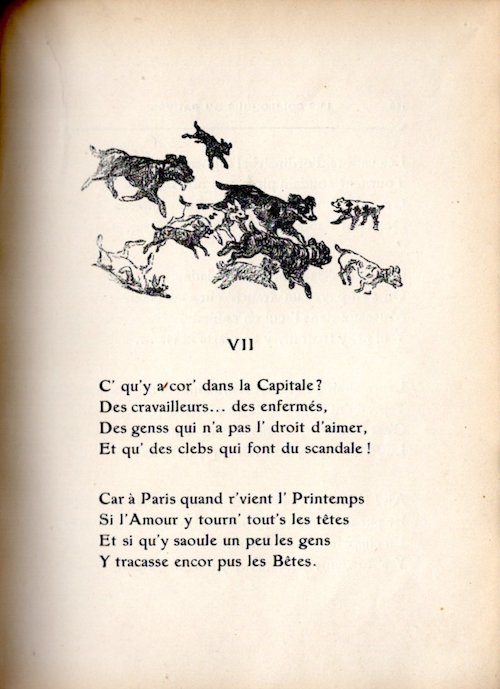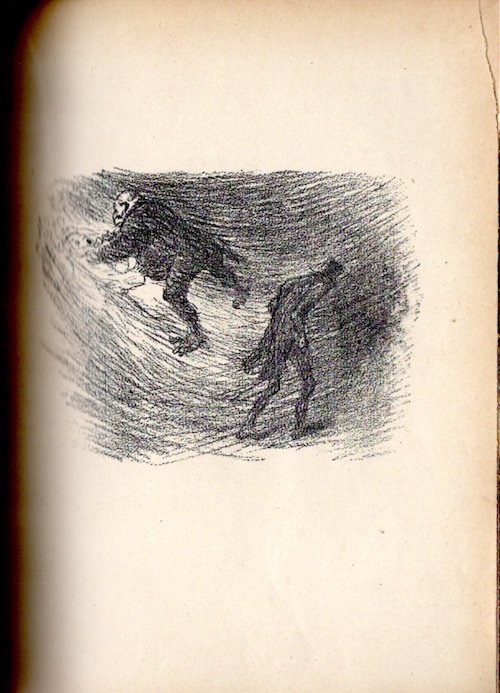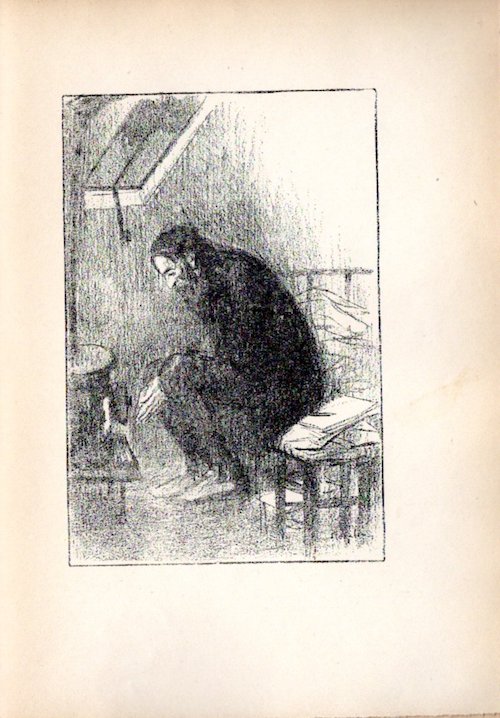 (Posted by Doug Skinner)