I particularly enjoyed contributing to the Black Scat Encyclopaedia (see last post) because I'm so fond of reference works. Here's an ullage dozen from my library (click the images to enlarge):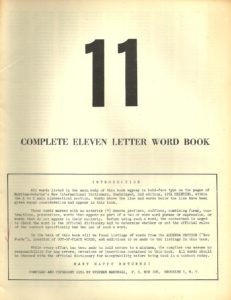 This booklet contains all the eleven-letter words in the 1951 Merriam-Webster's New International Unabridged Directory, from abacination to zymotically. Word lists like this were published to help with puzzle contests.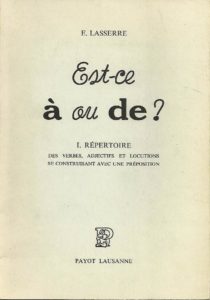 In any language, prepositions are stubbornly idiomatic and irrational. This little book concentrates on two pesky French ones, à and de.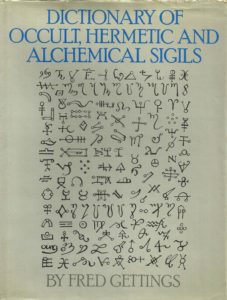 410 pages of sigils, organized both alphabetically and by their number of lines and circles.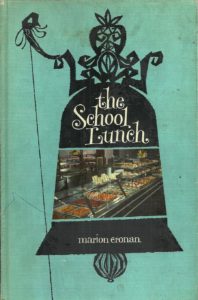 An invaluable guide to what schools served for lunch in 1962. Also useful if you want to make macaroni and cheese for 50.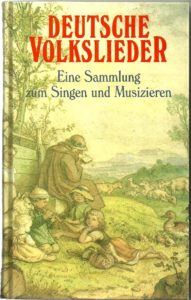 Over 500 German folk songs.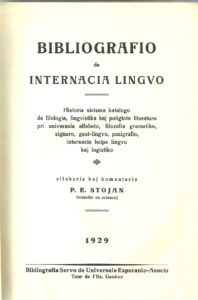 A comprehensive bibliography of artificial international languages, up to 1929. Over 6000 entries, in Esperanto, as is only appropriate.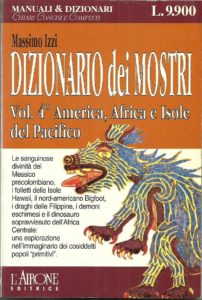 A dictionary of monsters, which I found in Rome several years ago. Unfortunately, I only have the fourth volume. I guess I'll have to go back.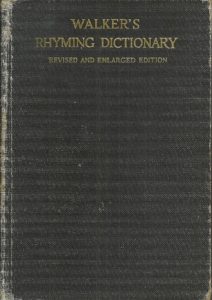 J. Walker's rhyming dictionary doesn't organize words by rhymes, like most do; it alphabetizes them backwards, from baa to fuzz.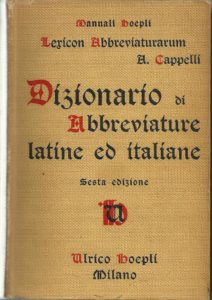 A dictionary of the abbreviations in medieval manuscripts.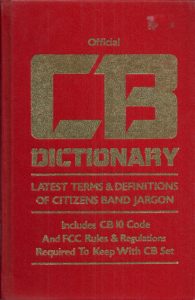 A glossary of the slang used by CB operators in the '70s. It's good to know that someone in 1976 called the police "electric teeth."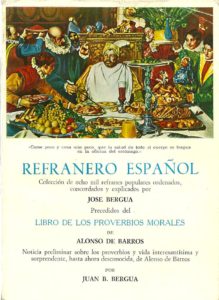 8000 Spanish proverbs, prefaced by a long collection of rhymed proverbs by the 16th century poet Alonso de Barros.
(Posted by Doug Skinner)