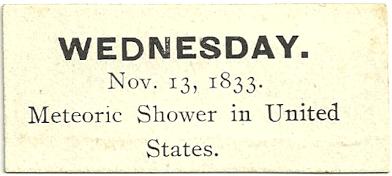 The "Home History Game for Boys and Girls" was issued by Milton Bradley in 1909. It contains 105 cards, printed with events from history. Players try to collect cards from the same day of the week.
The choice of historical incidents is idiosyncratic, as the above card shows. Most are from the 19th century, and most from the US. Deaths and battles predominate. Here are a few more from Wednesday.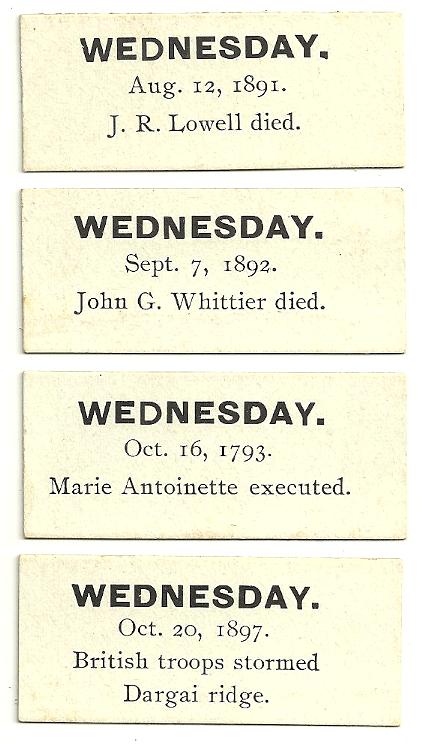 The box is a fine example of 1909 design, with a detailed illustration, and hand lettering outlined in gold (please click to enlarge). My copy is remarkably pristine, so perhaps the kids didn't think it was much fun.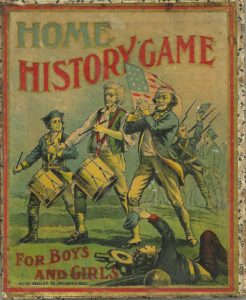 (Posted by Doug Skinner)