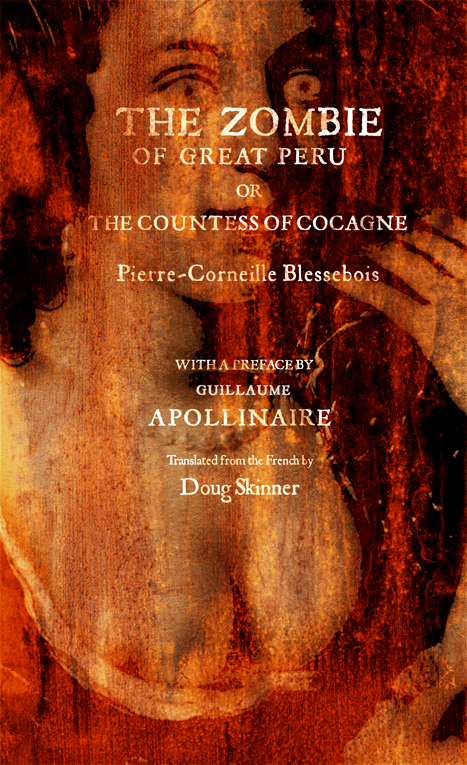 The Zombie of Great Peru, or the Countess of Cocagne, by Pierre-Corneille Blessebois, rises from the grave in its first English edition, translated by Doug Skinner! It's available now from Black Scat Books.
This bizarre novel, written in 1697, marks the first mention of the word "zombie" in world literature. It is a wicked tale of lascivious lust and lunatic desires, a strange concoction of prose and verse, from the sexual and racial hothouse of colonial Guadeloupe. Our narrator has his eye on the beautiful Creole Countess, who goes barefoot and serves her guests tadpoles. When she offers him sex in exchange for magical powers, he tricks her into thinking she's an invisible zombie; slapstick, humiliation, and confusion follow. With a preface by the avant-garde magus Guillaume Apollinaire.
Pierre-Corneille Blessebois, also known as "the Casanova of the 17th century," had an eye for the ladies and a taste for literary revenge. He was, at times, an arsonist, murderer, mercenary, deserter, and galley slave, finally ending up as a conscript in Guadeloupe. He wrote to boast about his sexual conquests and to mock his former partners; this book is no exception.
(Posted by Doug Skinner)