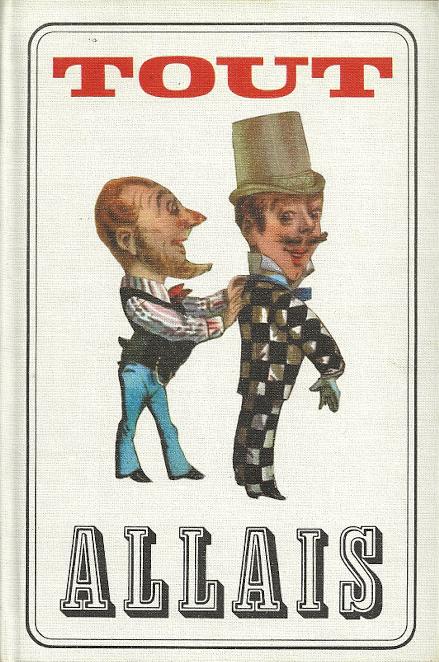 The fourth volume of Allais's posthumous works (1968, 484 pp.) collects his column, La Vie Drôle, from Le Journal, 1897 to 1901.  The cover is attributed to Massin.
The fifth volume of posthumous Allais (1968, 489 pp.) collects his contributions to Le Journal from 1901 to 1904.  The cover is again attributed to Massin.  The introduction of the automobile inspired many of Allais's columns in those years, including the debate about whether new compound words should use moto rather than auto (such as motoroute, instead of autoroute).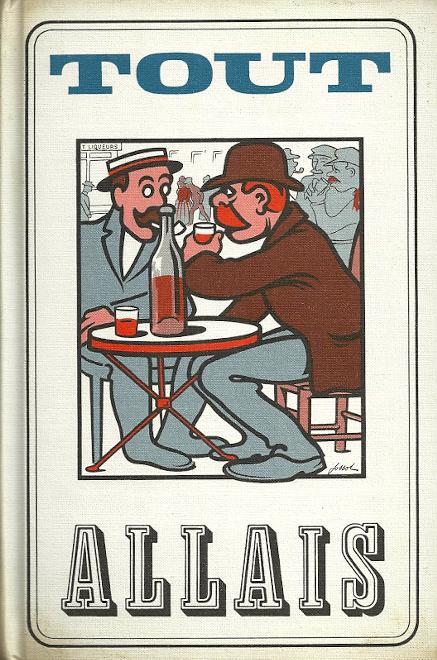 The sixth posthumous volume (1969, 488 pp.) contains Allais's contributions to Le Journal, from 1904 and 1905, and his columns for Le Sourire, from 1899 and 1900.
The cover is based on a lithograph by Gustave Henri Jossot, from L'Assiette au Beurre, 1907. The terrace of a cafe was Allais's favorite place; he once said it was how he imagined paradise, where you could sit and drink, and watch people go by.
(Posted by Doug Skinner)