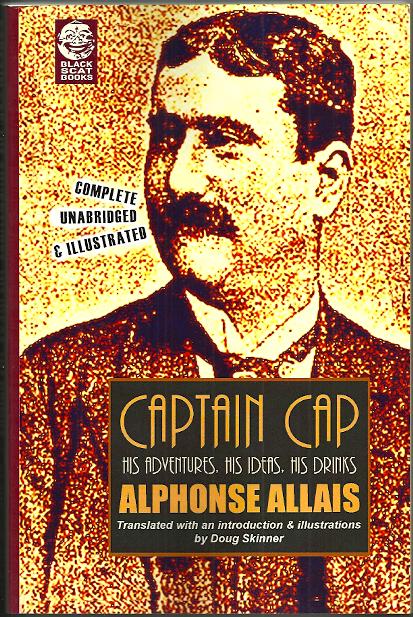 There will be a reading and book launch, from and for Captain Cap: His Adventures, His Ideas, His Drinks, by Alphonse Allais: now translated, annotated, and illustrated by Doug Skinner, and published by Black Scat Books.
Allais's proto-pataphysical antihero, the inventor and explorer Captain Cap, expounds on such subjects as the kangacycle, the antifilter, and the smell-buoy, as he rages against European bureaucracy and drinks an alarming number of cocktails.  This first English translation includes all of Allais's 1902 edition, plus eight extra stories, notes, historical photos, over 50 illustrations by the hard-working translator — and, of course, recipes for Cap's favorite drinks.
The reading will take place on Saturday, November 23, at 5 pm, at the Jalopy Theater, 315 Columbia St., in Brooklyn.  Books will be available for purchase.  The inimitable Feral Foster will be on hand to dispense complimentary Cap drinks.  For directions to Jalopy, look here; for Black Scat Books, look here.
(Posted by Doug Skinner)