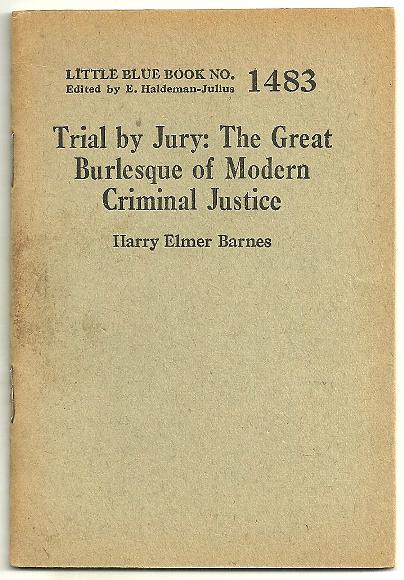 I've posted the Little Blue Books of Theodore Dreiser, Ben Hecht, and John Cowper Powys.  None of the other Founders (Tiffany Thayer, Harry Leon Wilson, Burton Rascoe, Alexander Woollcott, J. David Stern, Aaron Sussman, Booth Tarkington) wrote for Haldeman-Julius — except one.  That was Harry Elmer Barnes.
Barnes quickly disappeared from the Founders' roster.  He was never mentioned in Doubt (that I know of, at least), and barely rates a name-check in books on Fort.  He wrote fourteen Little Blue Books, all published between 1929 and 1931.
1462: Science Versus Religion as a Guide to Life
1468: How to Deal With Crime
1472: History: Truth or Propaganda?
1480: The Causes of the World War
1483: Trial by Jury: The Great Burlesque of Modern Criminal Justice
1506: How Capitalism Developed
1507: A Rational View of the Sex Issue
1511: War Guilt and the Present European Situation
1525: The Menace of the Modern Prison
1526: Peace Plans From Kant to Kellogg
1542: Who Started the World War?
1586: Were the Founding Fathers Pious Angels and Plaster Saints?
1588: Debunking the Myth of Calvin Coolidge
1653: The Fallacies of American Historians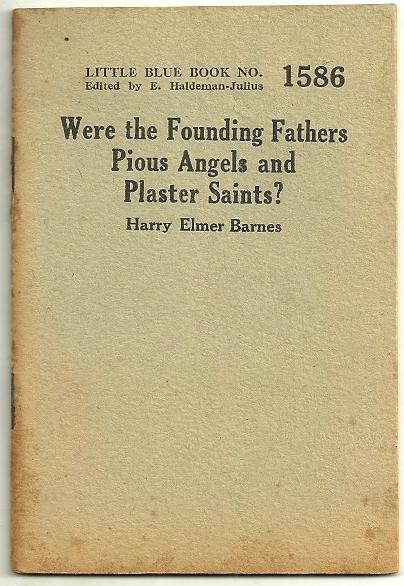 They fall into a few categories: anti-religious tracts, screeds against the American justice system, critiques of historians, and accounts of the first World War.  In addition, he took on capitalism, peace initiatives, and the public perception of Coolidge.  These were all staple LBB topics, and in line with The Fortean Society's interests — or, at least, with Thayer's.
In many of these, his model seemed to be H. L. Mencken; in fact, he padded his pages with long quotes from Mencken.  He shared Mencken's contempt for rural America, his atheism, his taste for eugenics, and his sympathy for Germany.  His principal critique of trial by jury, for example, was that jurors were too stupid to do the job properly, and that trials should be decided by trained criminologists.  His style was rather pompous; he certainly lacked the Mencken verve.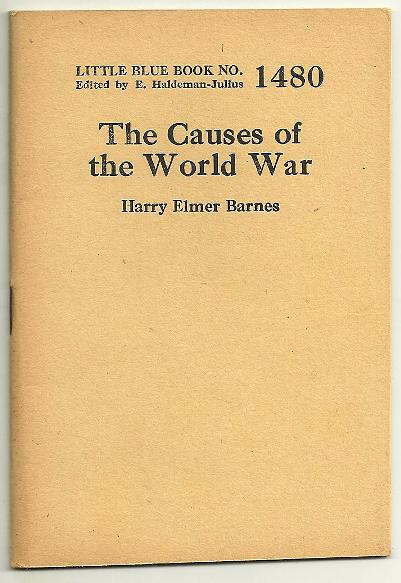 The books on World War 1, however, hint at trouble to come.  He argued that the true aggressors were France, which hoped to retake Alsace and Lorraine, and Russia, which wanted control of the Straits of Constantinople.  I suppose you can make a case for that; I've never understood what that war was about.  Unfortunately, the Barnes mix of revisionism, contrarianism, and sympathy for Germany gradually took an ugly turn: by the '50s he was a full-fledged Holocaust denier.  By then, the LBBs had ended, and the Fortean Society wanted nothing to do with him.  His Founders' chair, or whatever it was, was taken by T. Swann Harding.  Harding too was a Haldeman-Julius writer; we'll look at him next.
(Posted by Doug Skinner)