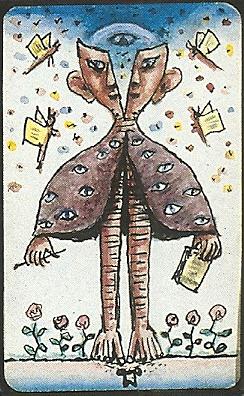 Of course, if you have any gumption, you'll design your own fortune telling cards.  Above is one of the cards from a Tarot deck by the remarkable Argentine artist Xul Solar (1887-1963).  His deck includes curious personalities such as this (Gemini?), as well as more traditional trumps.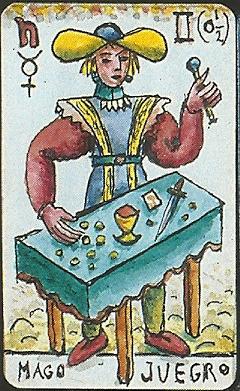 And deities from other traditions, such as Bes and Ganesha.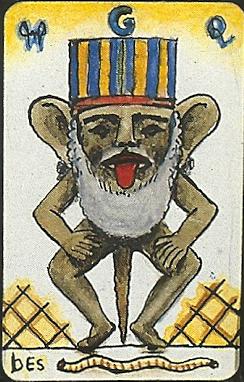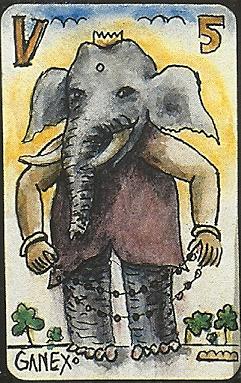 I was fortunate enough to visit the Museo Xul Solar in Buenos Aires earlier this year.  His first New York exhibit is now up at the Americas Society in Manhattan; it's well worth a visit.
(Posted by Doug Skinner)