The activities of the Fortean Society, apart from Tiffany Thayer's magazine Doubt, are somewhat unclear.  Perhaps that was intentional; as Thayer said, with his usual bravura, "Many details of Fortean endeavor are necessarily surreptitious, because any activity with the avowed intention of causing men to think for themselves and to cherish self-respect is opposed in this world by very powerful interests."
But we have here an excerpt from a brochure, published to promote the society in 1956 or 1957, that gives a few details on the membership structure, and specifies some of the people in it.  The organization is rather complicated, including Corresponding Members, Life Members, Accepted Fellows, Honorary Founders, Founders, and Non-Member Named Fellows.
Many famous and intriguing names appear on the rolls, but it's always been equally unclear how many actually joined, and how many were drafted.  The Non-Member Named Fellows seem to fall into the latter camp: people whose work Thayer simply stamped with his seal of approval.  H. G. Wells and H. L. Mencken were probably listed against their will; Dreiser sent them both copies of Fort's books, and they wrote back to protest.
But here it is, a peek into the Society in the late '50s.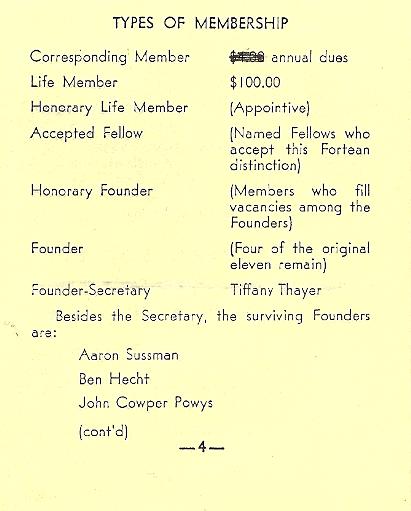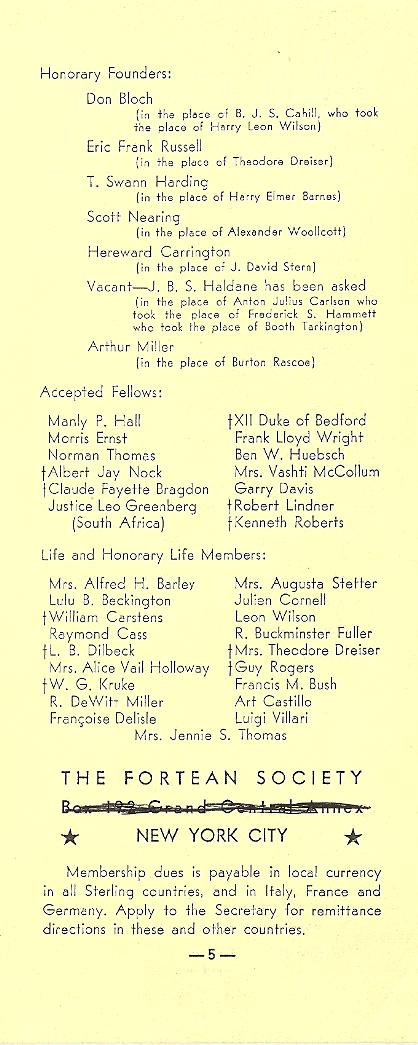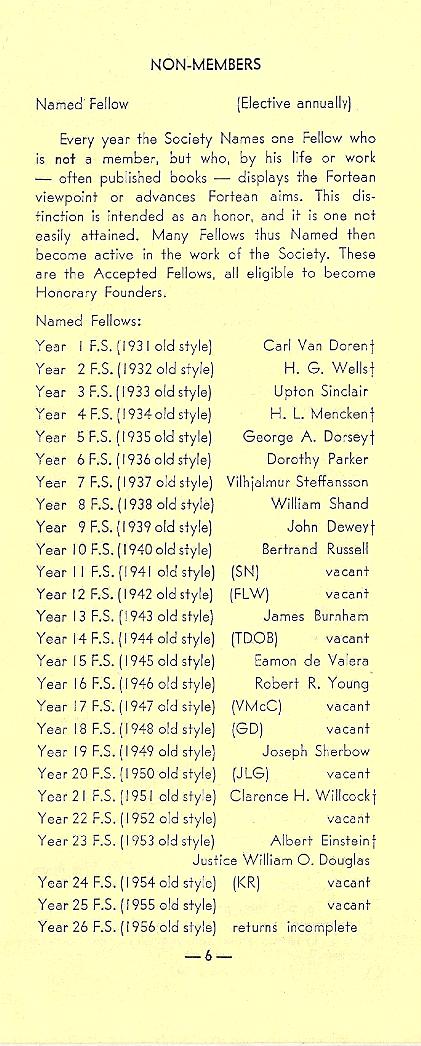 (Posted by Doug Skinner)