Jean Veber drew several caricatures of Allais in Le Journal, January 6, 1896; here are two of them.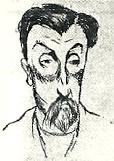 Ernest La Jeunesse (who, parenthetically, had a long affair with Allais's wife, and may have fathered her child) drew this sketch of the unhappy husband.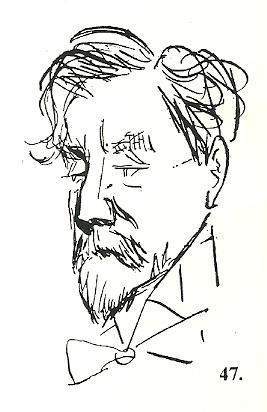 Pierre le Trividie drew this portrait of the young Allais in 1935.
And another, from Guirand de Scévola.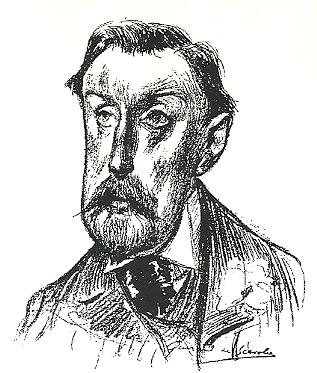 (Posted by Doug Skinner)