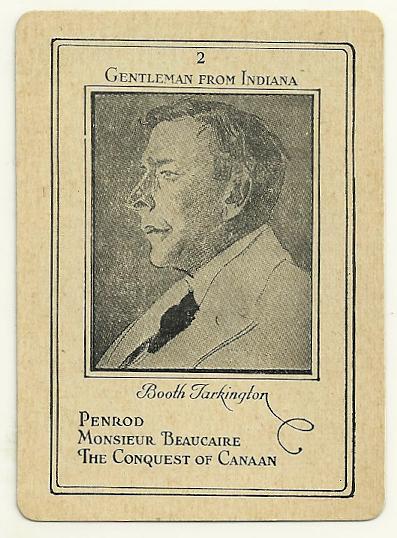 This undated "Authors" deck from Russell gets high points from me for including one of the Founders of the Fortean Society.  I like the curious grisaille portrait and the curlicue as well.
The other members of this humble pantheon are: Oliver W. Holmes, Joseph Conrad, Charles Dickens, Sir J. M. Barrie, Rudyard Kipling, Longfellow, and R. L. Stevenson.  Only Longfellow gets single name billing.
The box is nice too.  The touch of cursive is tasty.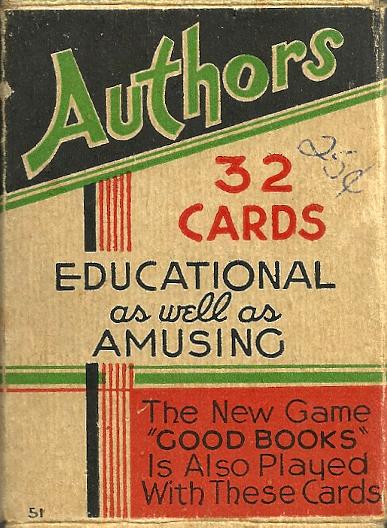 (Posted by Doug Skinner)