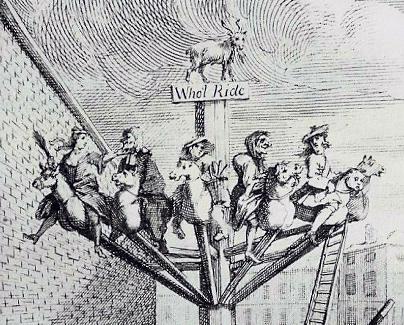 The Ullage Group is back for another afternoon of the odd and obscure.  This time, we present "Peculiar Popularities": a diverse selection of now-forgotten-but-once-popular public interests, practices, and fixations.
Anthony Matt will survey the short-lived but popular cinematic stage shows of the late 1800's that anticipated the birth of motion pictures.  He will discuss panoramic paintings, phantasmagorias, traveling peepshows, and a projection ride inspired by H.G. Wells's The Time Machine.  Anthony will also attempt to conjure a smoke phantasm on stage.
Doug Skinner will talk about evanescent language, including catch phrase flare-ups, abandoned universal languages, and occupational slang.
Lisa Hirschfield will explore the public's fascination with the power and potential of the recently-discovered Roentgen ray at the turn of the last century, a phenomenon that bordered on obsession, and forever changed perceptions of modern medical science.
When: 4 pm, March 3, 2013
Where: Jalopy Theater, 315 Columbia St., Brooklyn NY 11231.
Admission is the nominal sum of $5 and the slang expression of your choice.
(Posted by Doug Skinner; the picture is by Hogarth.)