Cartoons about hoboes are familiar; less so are cartoons by and for hoboes.  The Bowery News began life as the Hobo News; it was aimed at hoboes, panhandlers, Bowery bums, dishwashers, and barflies, and called itself "The Voice of Society's Basement."  It ran poetry, stories, cartoons, photos, and news from the hobo community.  It was a treasure trove of slang; and counted H. L. Mencken among its subscribers.  Here are some excerpts from a 1947 issue (Vol. 1 No. 10, no date).  First, a couple of cartoons by the art editor, Henri La Mothe.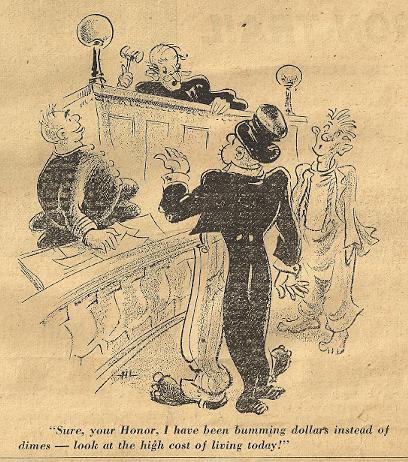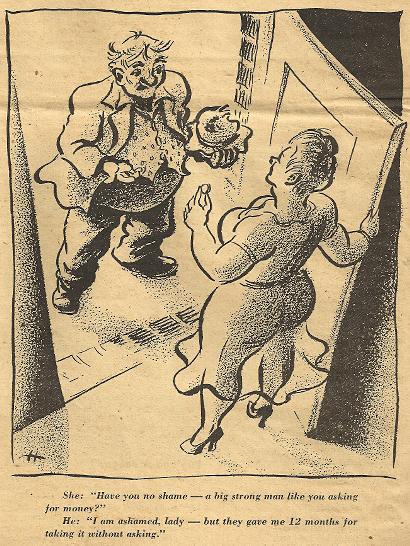 And by staff artist C. L Burlew.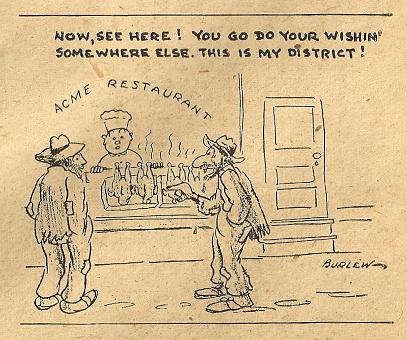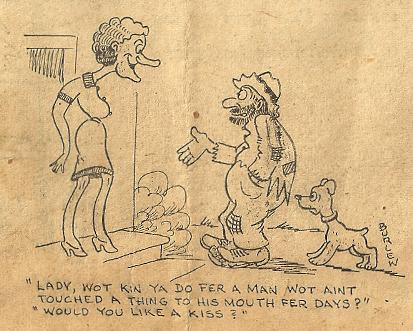 A bit of one of the gossip columns.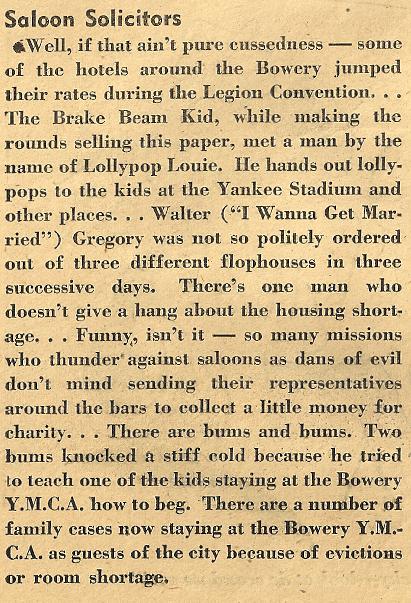 And, of course, a few beauty tips.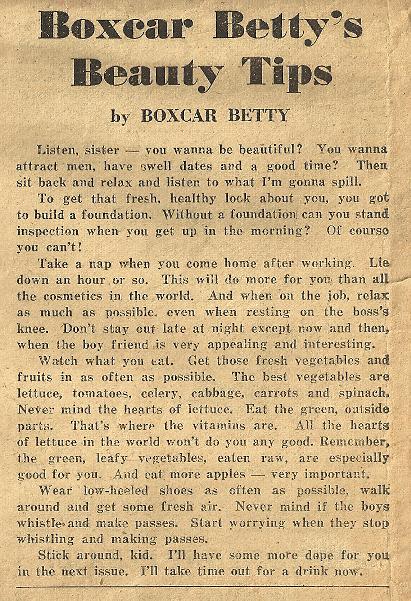 I have a few issues here; I'll post more later.
(Posted by Doug Skinner)