We have a remarkable ability to see patterns where there are none, to see pictures in clouds, smoke, and rocks.  We're particularly prone to see faces, perhaps because facial recognition is such an important survival skill.
"Images d'Epinal," an old French firm that provided popular prints for generations, has long published pictures with hidden images, especially faces.  One of the curious effects of these pictures is that our pareidolia kicks in, and we see more faces than the artist intended.  To solve the puzzle, we have to pick the most convincing one.  I can only assume that this develops skills that will increase our enjoyment of blobsquatch photos, miraculous images of Biblical personalities, Shaver rocks, huge sculptures on Mars, and other works of art.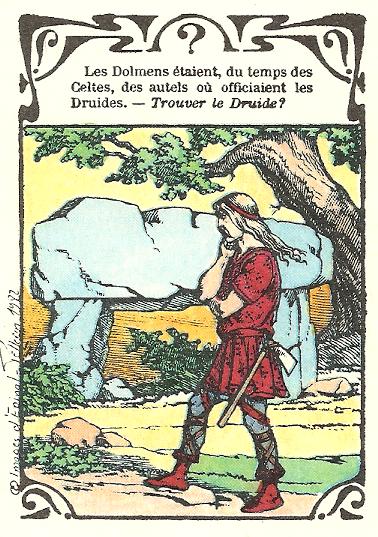 Dolmens, in the time of the Celts, were the altars where the Druids officiated.  Find the Druid?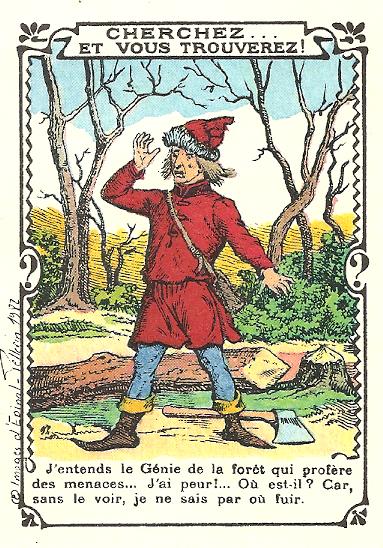 Seek and you shall find!  I hear the Genie of the forest menacing me.  I am afraid!  Where is he?  For, without seeing him, I don't know which way to run.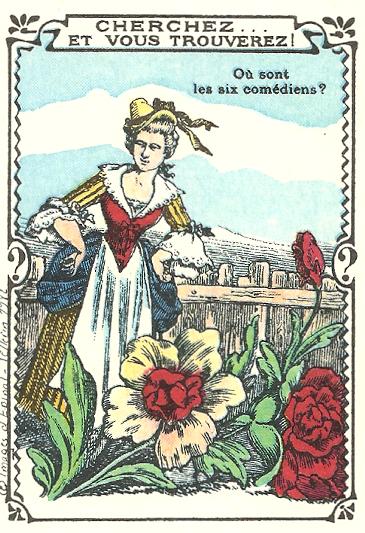 Seek and you shall find!  Where are the six comedians?
(Posted by Doug Skinner)