George Kuchar died a couple of days ago.  He was one of my favorite artists; I'll miss him.
I had the pleasure of appearing in a couple of his "pictures" (he always called them "pictures").  George always had so much fun when he was shooting; it was a delight just to see him work, improvising, laughing, getting excited about the next shot.
It's hard to believe I won't hear that remarkable Bronx voice on the answering machine anymore.
Here's a typical hand-lettered Kuchar VHS, for one of the ones I was in.  "Tales of the Twilight Typist" featured his visits with sculptor Mimi Gross, novelist and UFO writer Whitley Strieber, and me.  For my section, he and John Keel visited my studio, and met my two ventriloquist's dummies.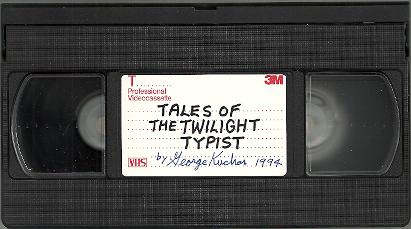 And the accompanying note: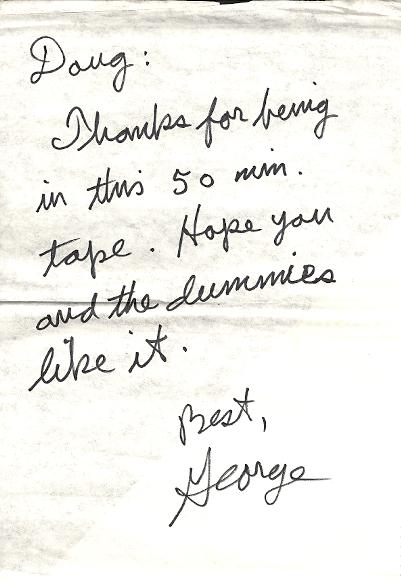 And a typical Kuchar Christmas card…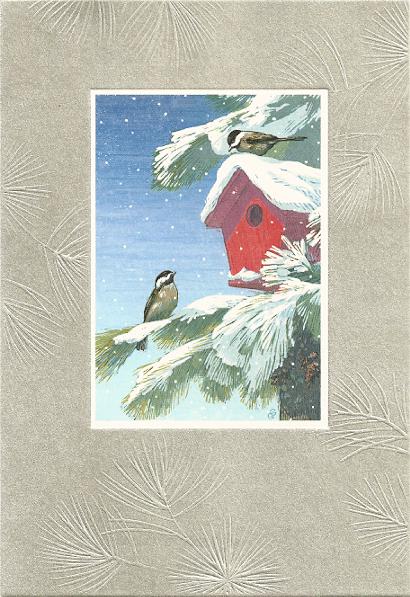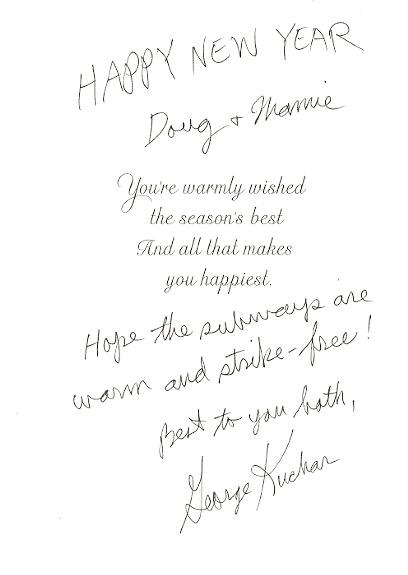 (Posted by Doug Skinner)