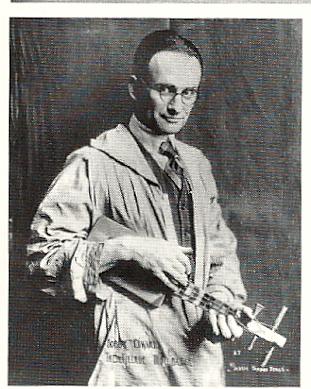 This postcard, by Jesse Tarbox Beals, was sold in the Village to fans of "The Village Troubadour."  I suppose that's the "rustic shirting" Woollcott mentioned in the review I cited earlier.  And it serves as a suitable illustration for another description of Edwards at work — although, in this excerpt, we find him not playing his uke.
Mary Carolyn Davies acted in the Provincetown Players with Edwards.  And she also wrote a novel, The Husband Test, which was published in 1921.  Her characters encounter Bobby in Chapter Ten:
"A lanky man with tortoise shell glasses, which gave him a whimsical, arresting appearance, had come in, carrying a ukulele painted in village colors with a startling cat, and a sort of mixed up totem pole effect.
"'Good!  It's Bobby Edwards!' explained a Spanish-looking novelist opposite Bettina.
"'He makes them out of cigar boxes,' he added, seeing her eyes on the cat.
"'Have you heard Bobby Edwards sing?' Nessa asked her.
"'He never really says anything shocking in his songs, but he always looks as if he were on the verge of it.  So people sit about hoping.  For hours.'
"The room had grown silent.  Hoping.
"But Bobby Edwards seemed unaware of the presence of anyone save the two or three cronies about him.
"He raised the ukulele casually.
"The room caught its breath.
"He laid it down again.
"The room sighed sadly.
"'Oh, why doesn't someone make him!'  Betty was savage with desire.
"'You can't make him do anything,' said the novelist dolefully.  'He's an artist.'"
(Posted by Doug Skinner)