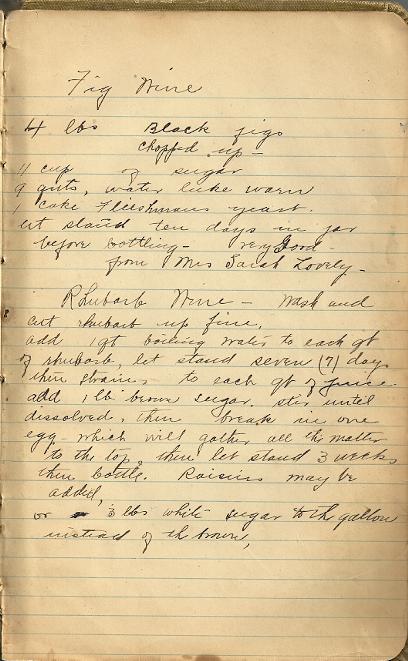 Despite his mental problems, Richard Shaver seems to have had a relatively happy marriage with his wife Dorothy, or Dot.  And he always praised her cooking in his letters.
Among my Shaver mementos is Dot's hand-written cookbook.  I'm intrigued by these recipes for fig wine and rhubarb wine.  They sound like some unusual down-home concoctions.  I haven't tried them; if anyone wants to test them, let me know how they turn out.
For a drawing (probably by Shaver) from this notebook, see the post of 5/27/08.  For more Shaver material, do visit Richard Toronto's website, over here.
(Posted by Doug Skinner)