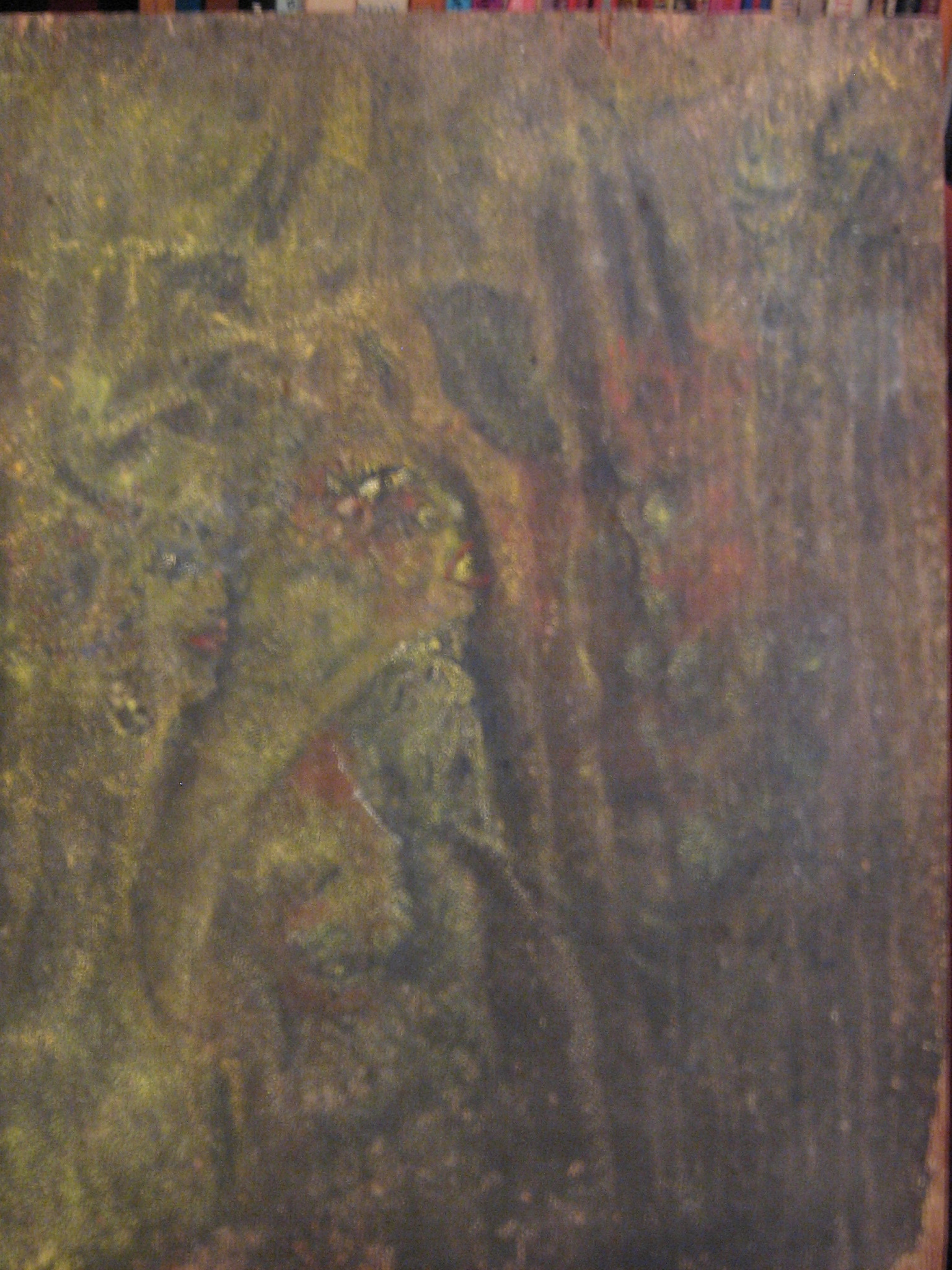 The Ullage Group is particularly fond of the work of Richard Shaver, and likes to return to it from time to time.  This is one of those times; we'll be posting a few items on Shaver this week.
For those unfamiliar with him, I'll say (briefly) that he was quite active as a pulp writer in the late '40s and  early '50s.  Influenced by the fantasy writer Abraham Merritt, and by his own unusual beliefs (which were, in turn, probably largely due to schizophrenia), he published a stream of extraordinary stories about stunted beings living in giant underground caverns, ancient technology, and eccentric physics.  Later, he became fascinated with rocks; he became convinced that they were the books of an early race of giant sea people, and painted the images he saw in them.
There aren't too many Shaver paintings around; but I have one of them, and never got around to posting a picture of it before.  Here it is.  It's painted on wood; he usually used paint mixed with wax, soap, and other materials to mimic the texture of rock, but I don't know what he used for this one.
(Posted by Doug Skinner; thanks to Angela Alverson for photographing it.)