Salt and pepper packets occupy a strange position in our strange society.  In a country that monetizes everything, they're free.  Everybody knows and uses them; and they pass unnoticed.  Other condiment packets contain commercial products familiar to the condiment-eater: the ketchup and mustard look like the bottles in the store.  Salt and pepper are also branded; but the brands in food service packs are essentially generic.  After all, common salt and pepper are just salt and pepper; except for "gourmet" or flavored varieties, product differentiation is impossible.  A free generic product?  In the USA?  Say what?
Somebody had to design these things — knowing all too well that the designs didn't really matter, and that nobody would look at them.  So, for those of you who consistently misunderstand the Ullage Group's spotlight on liminal graphics, here is a selection.  In the interest of more focused pleasure, I'm only posting pepper.
By the way — I didn't consciously collect these.  I knew I had a small bowl in the kitchen with packets left over from takeout.  But I didn't know there were so many designs, since I'd never bothered to look at them.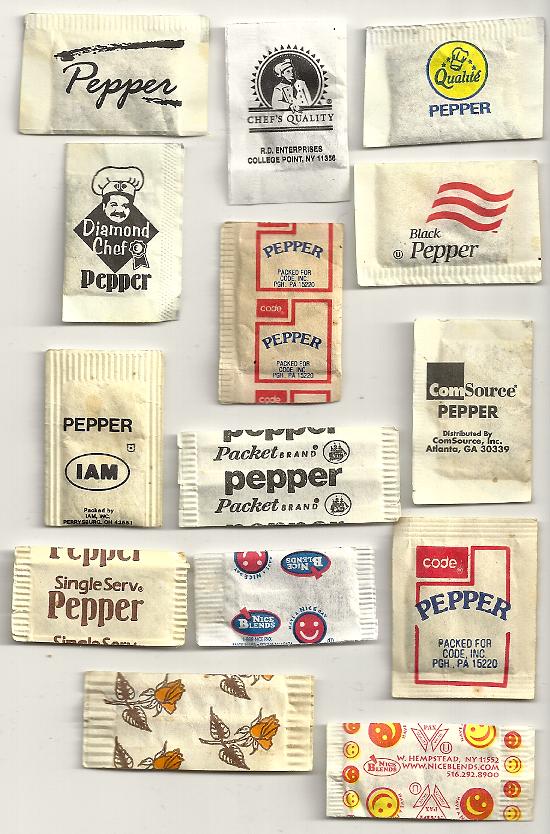 (Posted by Doug Skinner.)