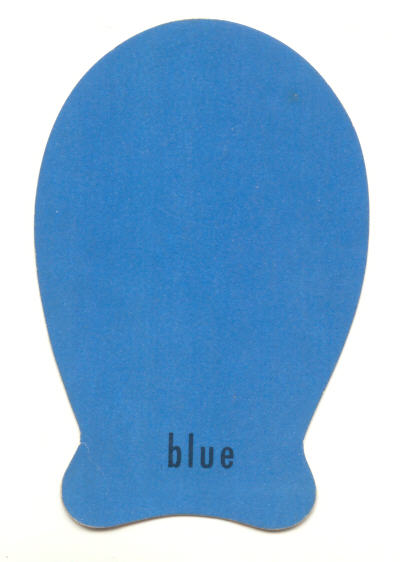 Our final fish game is "Go Fish," published in 1951 by Ed-U-Cards.  The fronts are simple fields of color, the backs show this cheerful specimen.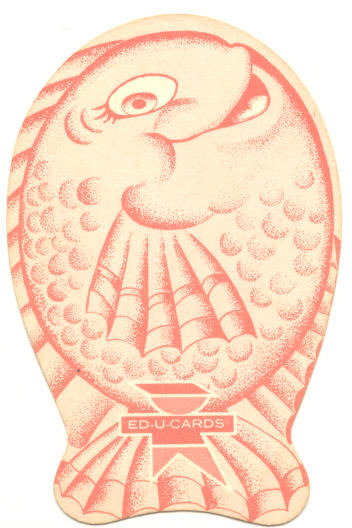 In later editions, this has been adapted into a flipbook; if you arrange the cards in the proper order, the fish blows bubbles.
As a lagniappe, I'll add this interesting miniature board game, part of a gameboard published in 1938 by the Transogram Company.  No less than 13 games are crammed onto one remarkable piece of cardboard.  No. 11 is all about fish (click on it to see it in more detail).

(Posted by Doug Skinner)