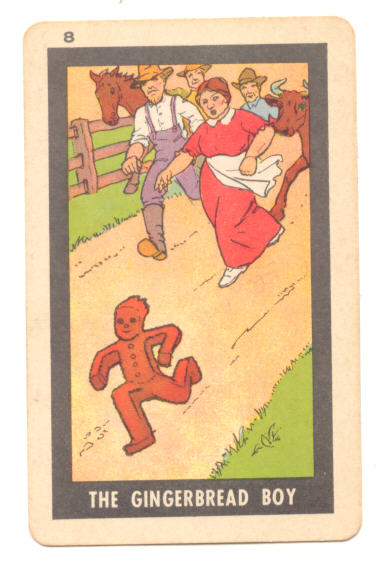 The Old Maids return!  We shall have whole brigades of Old Maids!  For our last batch, leaf back to September through December of last year; again, we'll alternate them with other graphic delights.
This deck, from E. E. Fairchild, pairs delicately rendered storybook scenes, including "Mary Quite Contrary," "Robinson Crusoe," "Snow White," and other perennials.
And here's the Old Maid.
(Posted by Doug Skinner)