Facts Can Be Fun!
Interactive gadgets and gizmos to aid learning have been popular for decades, perhaps longer. Often used for the basics – ABCs, vocabulary, numbers, math, music, spelling, verb conjugation, and foreign languages, for example – they have been packaged as calculators and electronic devices, paper wheel charts, games, puzzles, wooden blocks, and computer software. For the most part, however, fact acquisition was until recently the province of simple mnemonics: multiplication tables, flashcards, and acronyms like ROY G. BIV (the seven colors of the rainbow); KPCOFGS (the Linnaean system of classification), and Oh Be A Fine Girl, Kiss Me (classification of stars).
Here is a neat little gizmo with which one could learn some basic facts about George Washington, "Father of his Country," while also puzzling out how it worked: ultimately a dual lesson in history and simple physics. Can you guess how?
(click to enlarge the image)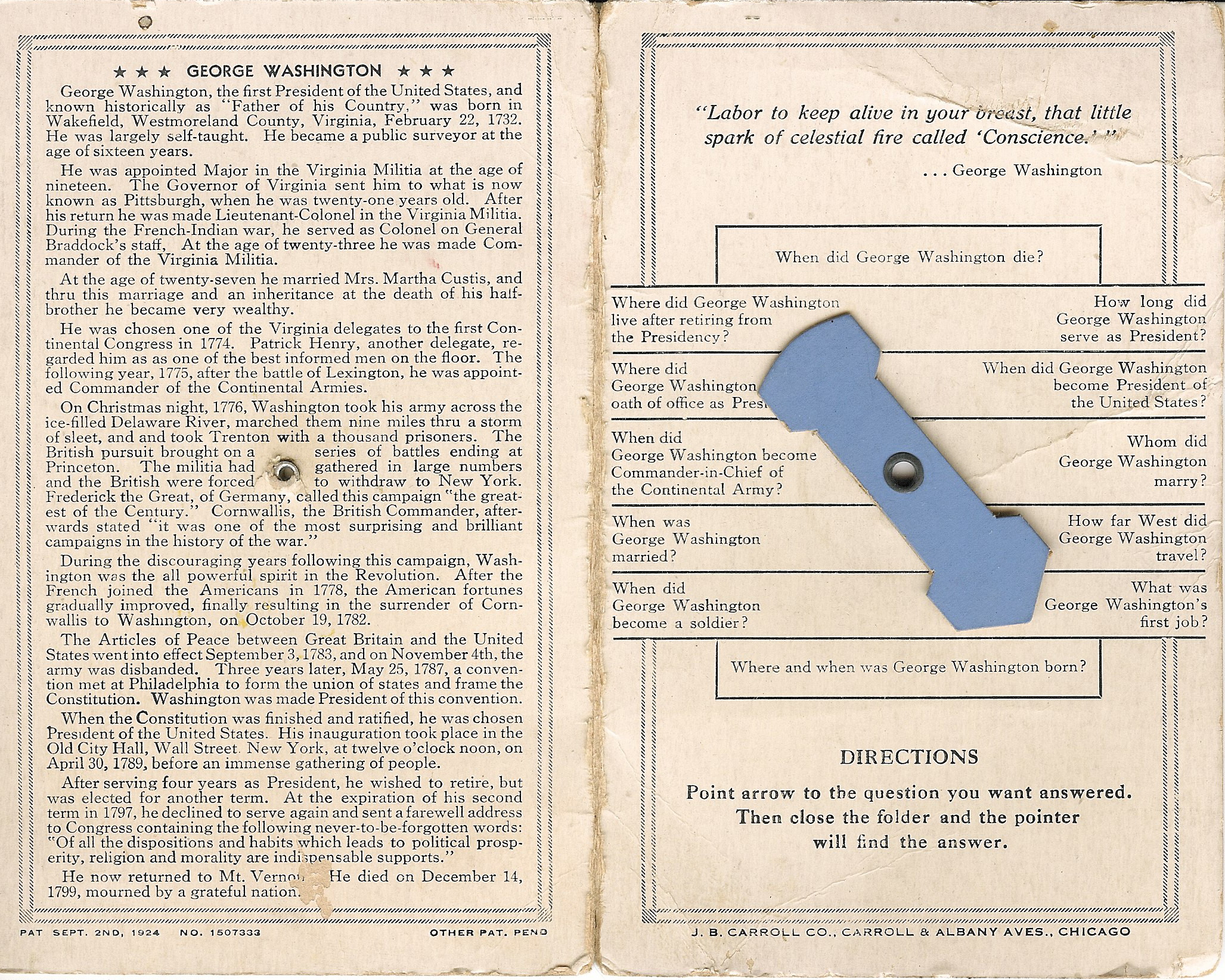 To use this as a learning device, one must:
1) Open the card and read the informative fact-filled text on the inside left panel, keeping in mind the goal, which is to learn something about George Washington.
2) Test what you've learned. Turn and point the blue arrow on the right panel to a question of your choice. (In this case, "What was George Washington's first job?")
3) Try to answer the question on your own.
4) Check your answer by closing the card. The pointer will indicate the correct answer. Amazing!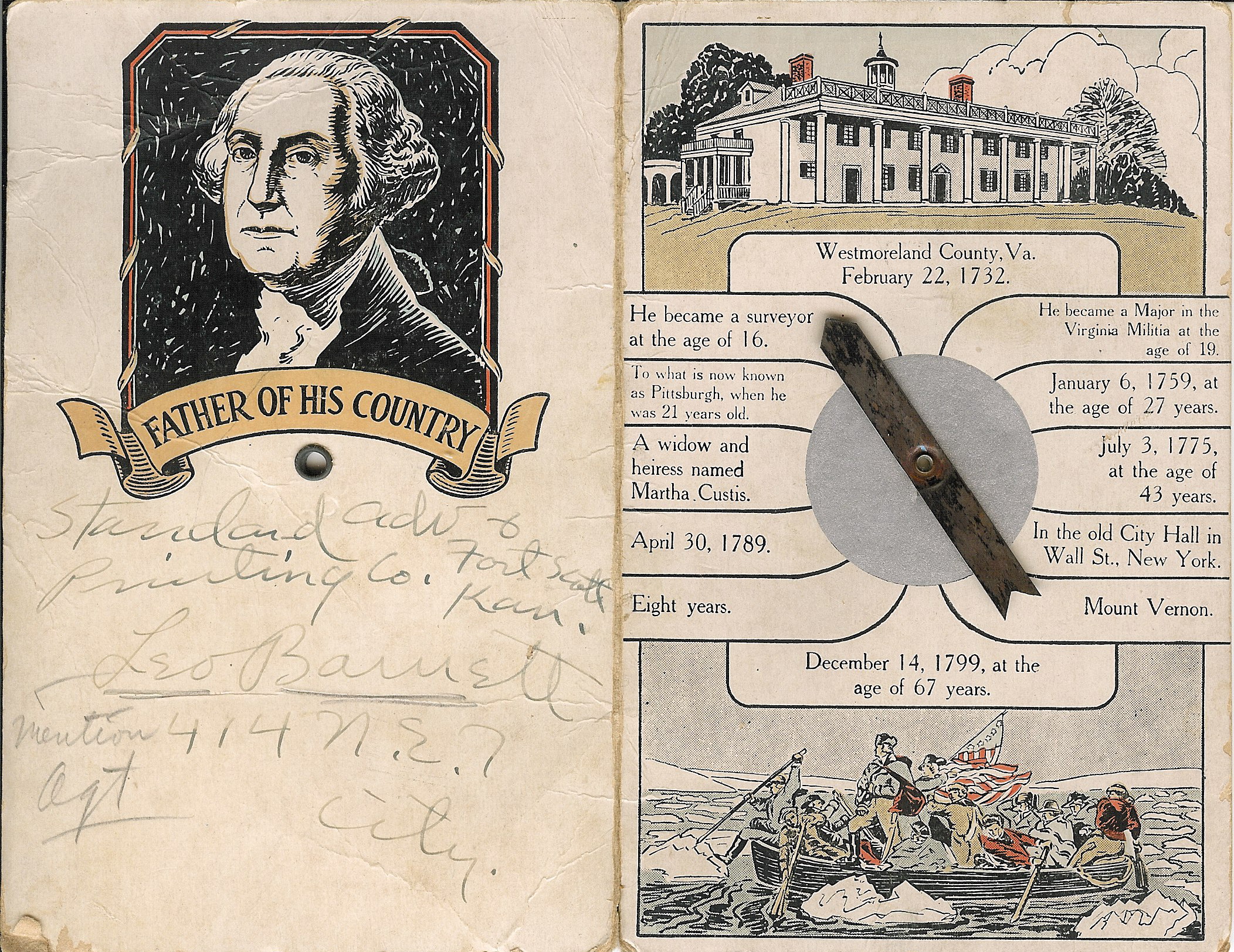 Most facts of this kind – unless they are directly related to a conscious learning process – have now become reclassified as trivia. Maybe this is just as well; when will the fact that Washington became a surveyor when he was 16 ever come in handy? Then again, who can say where and when a fact that became lodged in the brain will spur the imagination?
Now that you know one more thing about George Washington, have you figured out the secret mechanism of the card?
n.b. This was a birthday gift from Doug Skinner, who knows how much I like low-tech educational gizmos.
(Posted by Lisa Hirschfield)